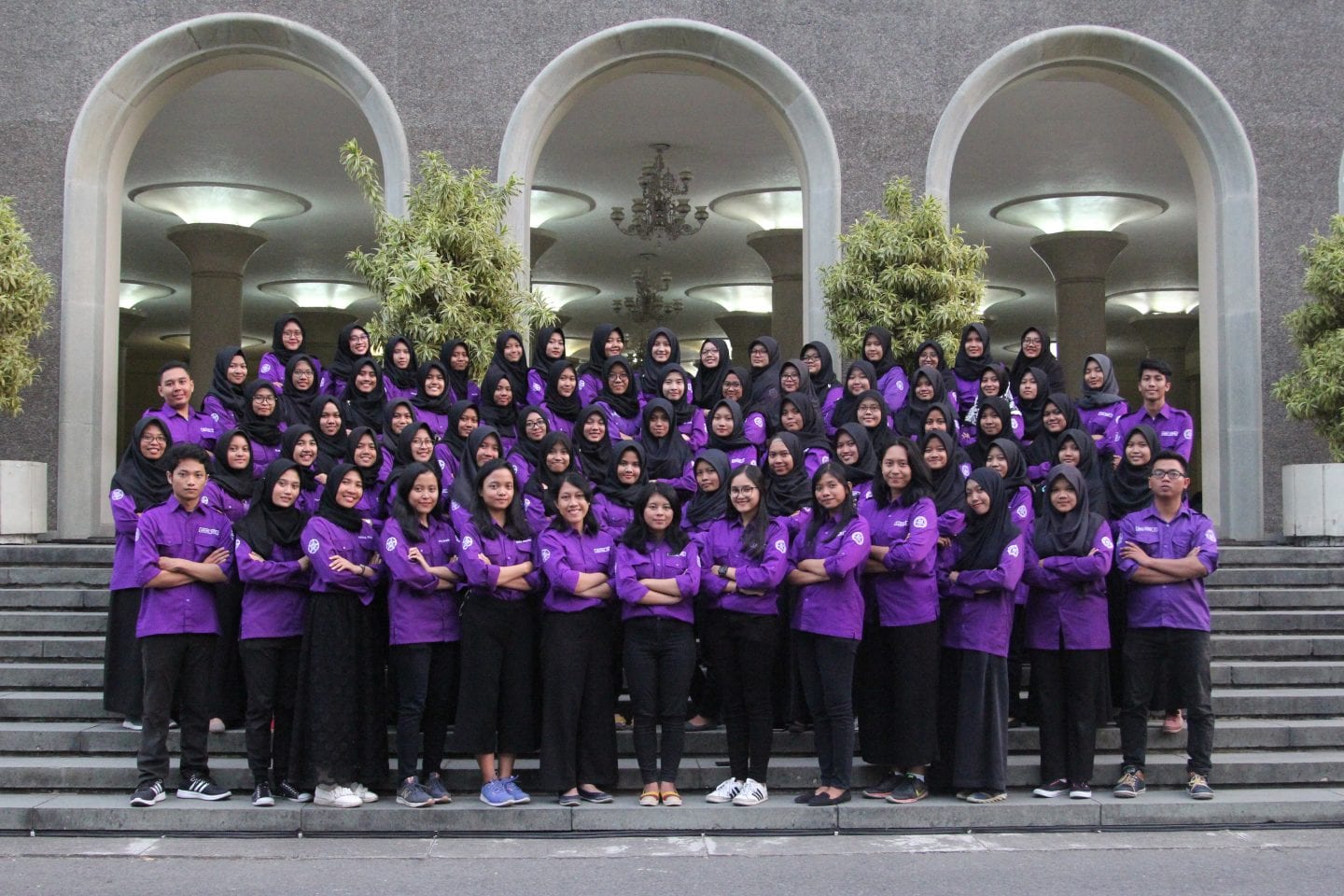 Founded on March 13th, 2004, it is expected that the Health Nutrition Student Association (Himpunan Mahasiswa Gizi Kesehtan – HIMAGIKA) can harmonize vision and missions of the student movement of the Health Nutrition Faculty of Medicine, Public Health, and Nursing at Gadjah Mada University in a directed and systematic stage. In addition, HIMAGIKA is a form of forum for students to channel their aspirations and develop themselves.
The Health Nutrition Student Association (HIMAGIKA) FK-KMK UGM is a faculty level organization consisting of all active undergraduate students in the Health Nutrition Study Program. HIMAGIKA FK-KMK UGM is classified as a faculty-level Semi-Autonomous in the scope of the UGM Student Family of Medicine, Public Health, and Nursing (KMFK-KMK). In terms of position, HIMAGIKA UGM is as HIMAPRODI which is directly in the line of coordination of the President Students of BEM FK-KMK UGM.
In carrying out its work program, HIMAGIKA consists of Daily Managers (Chairperson, Deputy Chairperson, Treasurer 1, Treasurer 2, Secretary 1, Secretary 2) and 7 Divisions. These divisions include:
External Relations, Information and Communication (Hublu-Infokom)

Strategic Studies and Advocacy (Kastrad)

Entrepreneurship (Kewirus)

Student Interests and Talents (MBM)

Community Service (Pengabmas)

Human Resource Development (PSDM)

Education (Pendidikan)
In the 2017/2018 management year, HIMAGIKA by carrying out the MAHAMERU cabinet brought the following vision and missions:
Vision
Creating HIMAGIKA members who are responsible, integrity, competitive, and familiar based on faith and piety
Missions
1. Instill a sense of family and uphold mutual cooperation and care for others in HIMAGIKA
2. Creating HIMAGIKA as a forum to share information on competitions, scholarships, national student events, and student exchange
3. Optimizing the ability of HIMAGIKA members by involving members in various competitions
4. Prioritizing the principle of openness in communicating with fellow HIMAGIKA members, both administrators and non-administrators
Our Address
Gedung Gizi Kesehatan
Fakultas Kedokteran, Kesehatan Masyarakat, dan Keperawatan
Universitas Gadjah Mada
Jalan Farmako, Sekip Utara, Yogyakarta, Indonesia.
55281
Contact Us!
Email : himagika@ugm.ac.id
Instagram: himagika.fkkmkugm
Twitter : @HimagikaUGM